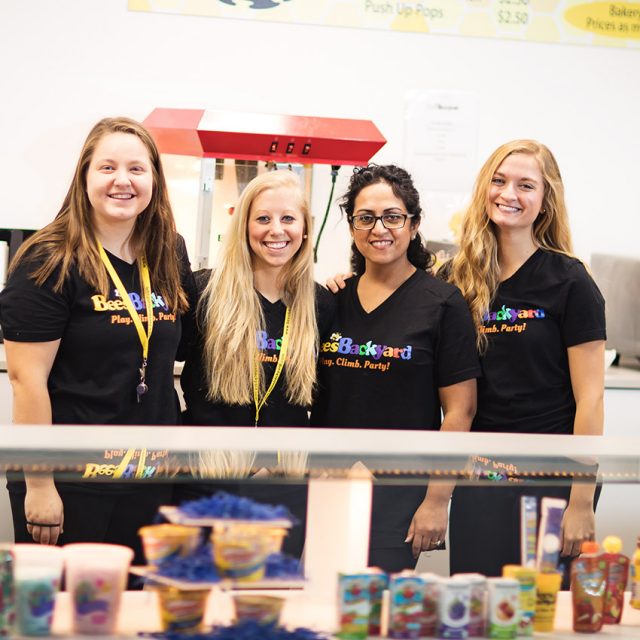 Bee's Backyard is where your imagination comes to play. Our areas are filled with a large soft play yard, inflatables and other attractions, offering endless opportunities for kids of all ages to explore and imagine new environments and uses during private birthday parties or our Open Play.
Bee's Backyard specializes in clean, safe, climate-controlled, larger than life play. We utilize state-of-the-art hand washing equipment and operate a "no shoes" facility. The party rooms are ready for the celebration of a king or queen. You can depend on our staff to be friendly and helpful to ensure a hassle-free party for you and a great birthday memory for your child.
Bee's Backyard is open for the business of play. We have public events like Open Play and Special Events, where we celebrate many seasonal holidays and group events like field trips, fundraisers and team parties.
Bee's Backyard is designed to put parents at ease about their child's safety while in the facility. The play structures and slides are designed and built to the highest standards for safety and the play yard itself operates to a high standard of hygiene and security. All staff has been cleared through the state federal government, along with receiving all child abuse clearances.